Metal Buildings, Garages, Barndominiums
We manufacture easy-to-install metal building kits specifically for you.  We have no dealers, no resellers, and there are no middlemen. You are dealing directly with the manufacturer.
Our customers love the easy assembly of our steel building systems.  No forklifts or cranes required.
Besides quick installation, we know clients have aesthetic preferences. That's why our stand-alone framing systemlets you use your choice of exterior materials. This means you can use wood, stucco, brick, or veneers on the building's exterior.
We ship directly to your job site, with your building and panels neatly-bundled with clear instructions. This is truley a great DIY building.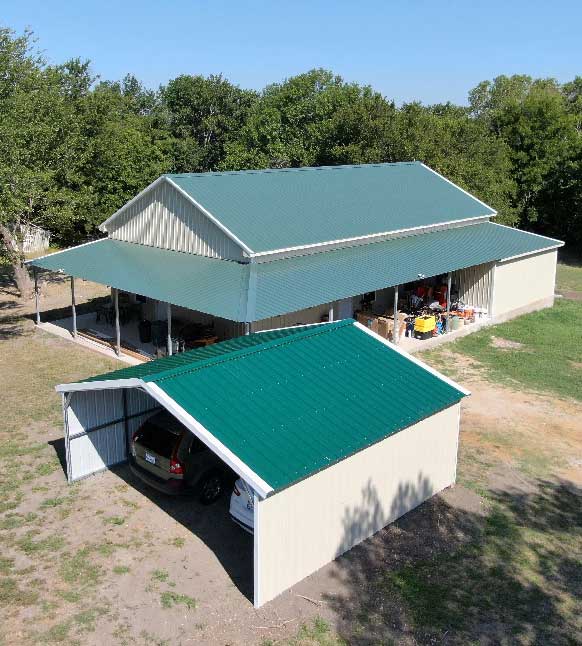 Designed for the DIY'er
Whether you're a big company or a private citizen adding to a residential property, our systems are DIY-intended. That means most sizes in our kits won't need heavy machinery like cranes and forklifts. No matter who you are, you'll get complete, well-illustrated and easy-to-follow instructions explaining the entire process.
So, with a Metal Building Source building kit, you can expect:
Detailed, well-illustrated instructions with every kit.
Delivery of the kit right to your jobsite in well-marked, organized bundles.
Parts designed to minimize premature wear and tear during the installation.
Tasks require easy-to-find, standard tools.
Seriously Strong Frame System
We are so confident in our structures that our frame systems have a 20 YEAR WARRANTY and the exterior panels, depending upon which panel you purchase, have a 20 to 40 year warranty against fading, chalking, or peeling.
Engineered Easy to Install
Most of our structures are designed to be installed by 2-3 people with basic DIY skills. No forklifts, only basic tools required. Tubular steel frame system is manufactured to be slip-fit. All parts are cleanly manfactured to be a perfect fit.
Made Your Way
Our building systems are available in thousands of style, size, and color combos. Buildings are 4′ or 5′ on-center depending upon your local requirements. Custom options are available too.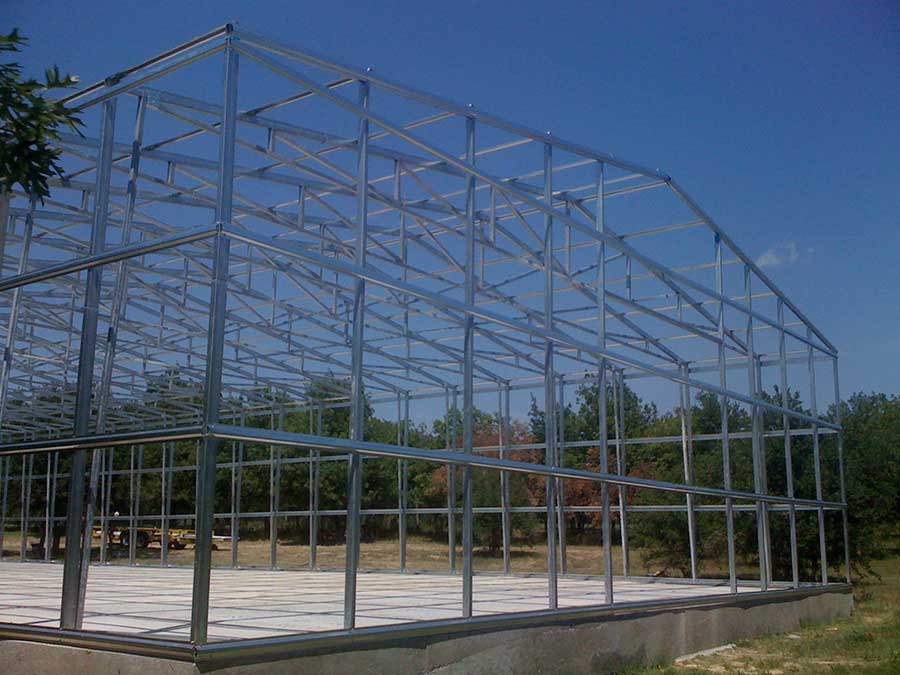 Free-Standing Steel Frame
Just a few of the benefits of our metal frame:
Cost effective when compared to wood-frame construction.
Fire resistant.
Easy to put up. No special equipment needed.
No cutting. No waste.
Corrosion and rust resistant.
Termite proof.
Use any kind of siding you want with our frame system – metal panels, wood siding, stucco, etc.
Your Building Your Way
Most customers choose any one of our thousand+ standard size and color options.  However, some customers require special needs such as a raised center aisle, or pergolas, or wrap-around decks, and anything else. We can do that.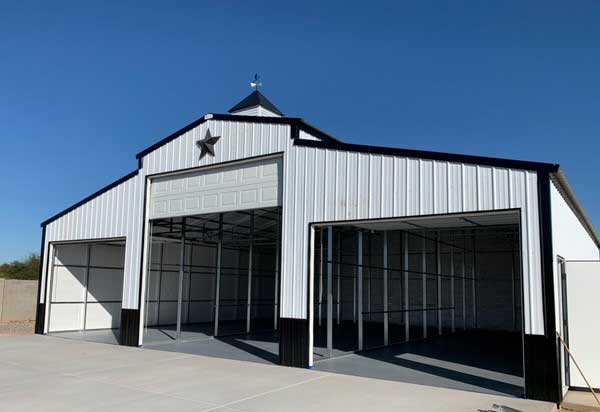 ---
Let's Build Something
Contact us today to discuss your needs and receive easy, no-pressure pricing.
Toll Free Phone:
(888) 729-5330
Metal Building Source, Inc.
10645 N. Tatum Blvd.
Ste. 200-182
Phoenix, Arizona 85028